If sweaty palms and fear of heights is not something that you relate to, then now you will. Yes, it is the world's highest and longest glass-bottomed bridge and it is in China. Every day, thousands of visitors steel themselves to walk across this newly opened structure that spans the Zhangjiajie Grand Canyon in Hunan Province. Want to know more about this nerve racking and stomach flipping walk, catch it here.
The new glass bridge opened on August 20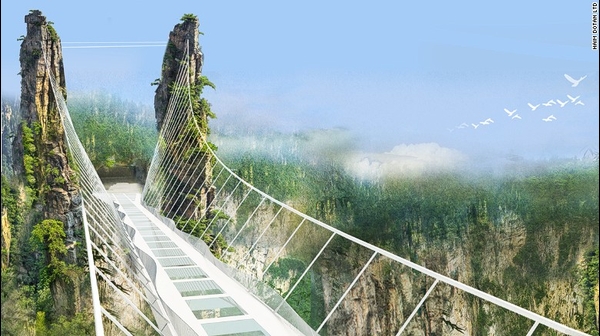 It finally happened! In the Hunan Province, China has opened the much heard, glass bridge on Saturday. It is the world's highest and longest glass bridge paved with 99 panes of three-layered transparent glass.
It connects two mountain cliffs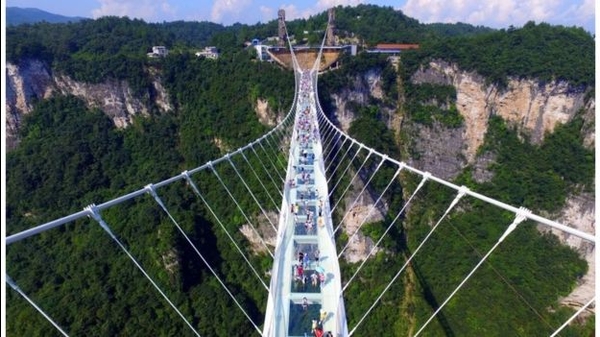 This glass bridge connects two mountain cliffs in the Tianmen Mountain National Park, which is also known as the avatar Mountain (Hollywood movie avatar was shot there) in the Tianmenshan National Forest Park Zhangjiajie, Hunan province, in Central China.
It's seriously at a scary height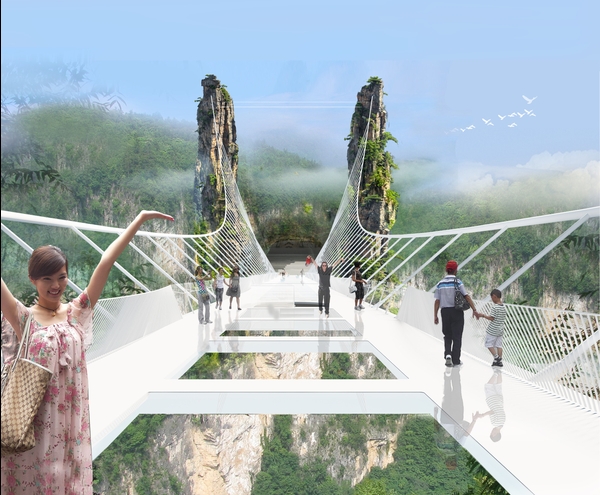 The bridge stands 300 meters from the ground and is 430 meters in length. It is said that the estimated cost of the bridge was $3.4m (£2.6m). The bridge has undergone a series of researches and checks to ensure the safety of the public.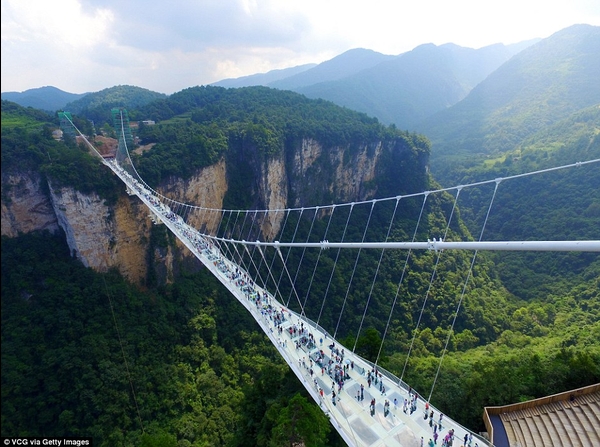 To make sure that the bridge can take the load of a large number of people at one time, a carload of passengers was sent to check the newly constructed bridge. By 2017, visitors can hang out on this bridge and they can enjoy bungee jumping off the side. The area received more than 1.2 million visitors in 2015 and this newly constructed glass bridge has already made a new record.
Advance booking is mandatory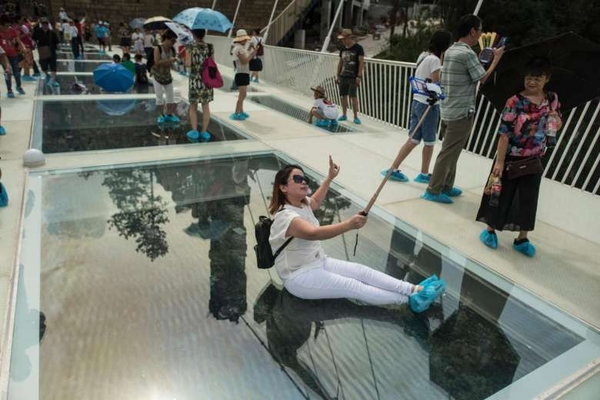 A maximum number of 8000 visitors are allowed to cross the skywalk each day, only if the reservations are made a day in advance. According to the official in charge of this glass bridge, the designer of the bridge, Israeli architect Haim Dotan, has set world records for its architecture and construction.
Share this