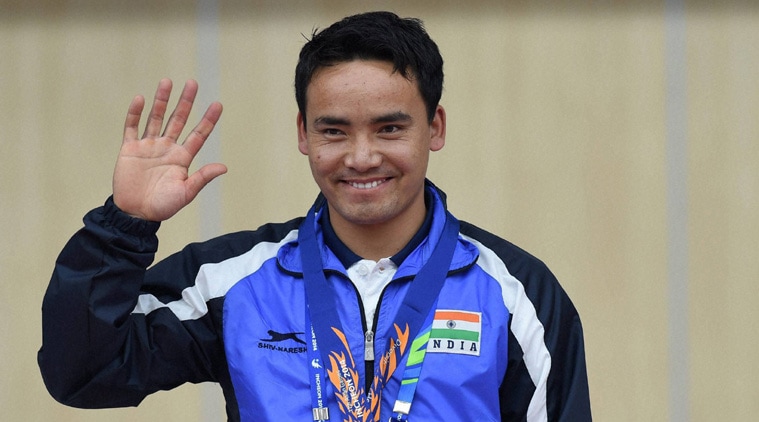 India's best hope for a shooting medal, Jitu Rai, misfired towards the end, and a 7 on his 59th shot threw him out of the race for the men's 50m pistol final at the Deodoro Olympic Shooting Range on Wednesday.
The 28-year-old Rai ended 12th with a total of 554, missing the final by two points.
"I have no problem that I didn't make it. I feel bad for others that I let the country down. Everyone had faith that I would win an Olympic medal," Rai said. "I tried my best."
Rai seemed to be in control despite a 6 in the fourth series, but with time running out — he had only 10 minutes for the last 10 shots, and about two minutes for the last two shots — the Indian hopeful could not come up with strong enough a score.
Rai was firmly in the top-10 following rounds of 92, 95, 90, 94 and 95. He did struggle with a string of 8s and 9s, before the 7 effectively ended his challenge. "When I released the shot I felt good. But when I saw the score, it was not good. Maybe I held it too long. The longer you hold, the worse it gets," said Jitu, describing the eventually decisive 7.
Rai said he had shot big scores during the training sessions. But, the weather turning — there was rain, and the gusts of wind were particularly strong during the last 10 minutes when five of the shooters had already confirmed their final slots — had caused havoc.
He did wind up with a 10, but it was too late for any recovery.
While he is bound to get more shots at Olympic glory, Rai said he should still have grabbed the chance at his opportunity.
Nanjappa places 25th
The fact that Prakash Nanjappa, grappling with a poor first series of 85, eventually finished 25th with a total of 547, escaped attention, as the focus was entirely on Rai.
Jin Jongoh of Korea topped the list with 567, and the final field has three Koreans and two Chinese.
The Indian fans' focus will now be on Gagan Narang and Chain Singh in the rifle events, Gurpreet Singh in rapid fire pistol and Mairaj Ahmad Khan in skeet.
Share this