Cast : Akshay Kumar, Ileana D'Cruz, Esha Gupta, Montasir Rishad, Arjan Bajwa
Genre :
Mystery/Crime film
Duration : 2h 30 Min
Director :
Tinu Suresh Desai
Rustom

is based on the riveting and sensational story of a murder case in 1959 that had the entire nation sitting up and taking notice, while it managed to change the history of the judicial system in India.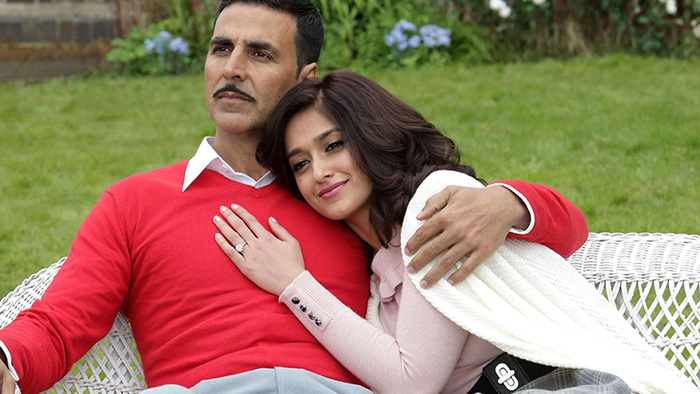 For the uninitiated, in 1959, K M Nanavati, a Parsi naval officer, shot his Sindhi friend Prem Ahuja dead because he had an illicit affair with his wife, Sylvia. Nanavati later surrendered himself to the police. Sylvia, a British National, is said to have had a torrid affair with Ahuja in Nanavati's absence and intended to divorce Nanavati to be with Ahuja.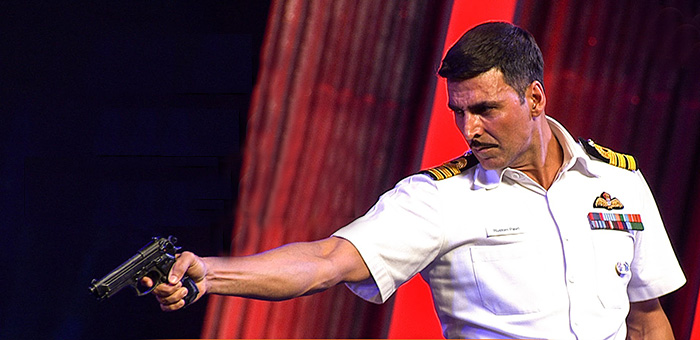 For Ahuja, however, this was nothing more than a fling. Public sympathies were largely with Nanavati as they chose to look at this as a killing of a cad to maintain the honour of a woman.
Taking a riveting story to make a film is one thing, but having the backbone to show it as it is, is another. Desai, who had earlier made

1920 London

, takes the safe route and manipulates and mangles the true story to such an extent that it ends up being a bit of a mess. For some reason, the storytellers of

Rustom

wanted to keep the 'hero' and 'heroine' as close to being paragons of virtue as possible, instead of the more believable red blooded real life characters, who might have acted unreasonably when ruled by passion.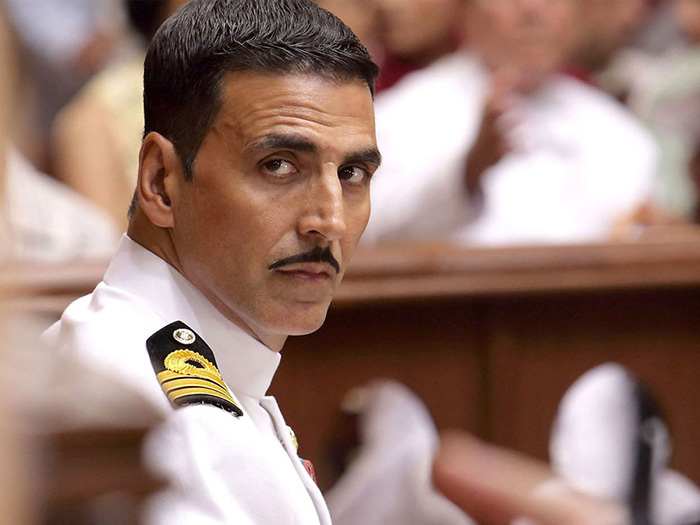 Rustom Pavri (Akshay Kumar) is the naval officer and Cynthia (Illeana Dcruz) is the wife. Arjan Bajwa plays Vikram Makhija, Cynthia's lover and Esha Gupta is Makhija's sister. Rustom comes home earlier than scheduled and finds out that Cynthia is spending nights with his friend, Makhija. Rustom picks up his service revolver and chooses to pump three bullets into Makhija's chest.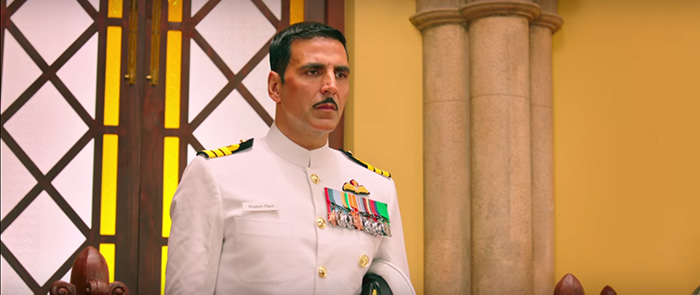 However, Rustom's intentions to kill Makhija are more than what meets the eye. The script takes an unnecessary turn here, but instead of making it more sensational, ends up making it all the more far from believable.
Except for Akshay Kumar, who seems to be the only believable character in this film, everyone else, through their costumes, through their manner of interactions with everything else, seemed to be trying too hard to tell us that they belong to a period film and we shouldn't forget that.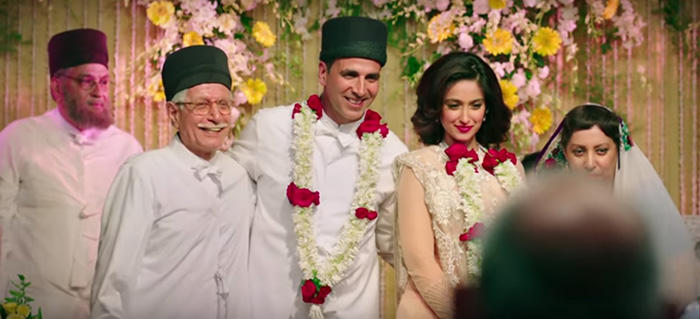 Each of them for some reason behaved like they are part of some school play rehearsal. Ileana, with her strange accent and unmoving face, is not one expected to move the audience with her plight. Esha Gupta comes across as a howlarious character with her shockingly unbelievable costumes and a horridly caricaturish character sketch. The director couldn't seem to make up his mind if Sachin Khedekar's public prosecutor character was stupid and comical or smart and cynical. It ended up being neither.
Ironically, this film based on a crime of passion, totally lacks passion and that's a huge disappointment.
Share this