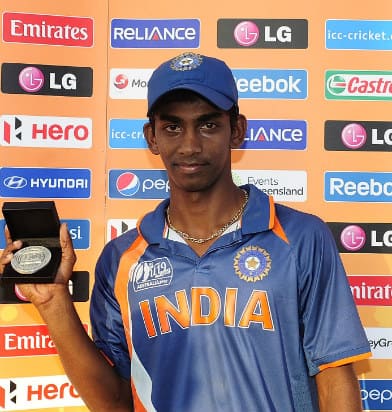 Until Friday, four times in seven TNPL matches had the team batting first won at Chepauk. So, when Thiruvallur Veerans captain B. Aparajith won the toss on Saturday, he willed that his team bat. For, the winning team on the day was bound to enter the play-offs.
"I've played a lot of cricket here, and it's been a pattern here to put runs on the board and defend it. The wicket is going to slow down in the second half," he reasoned.
Moreover, opposition Lyca Kovai Kings had a flop of a chase versus Karaikudi here, a day earlier, and thus, was eager to right itself.
"We will try to bowl them out for 130-140," left-arm spinner Syed Mohammed, its captain, was hopeful much.
But, by the time he came in to bowl, Thiruvallur had smoothly gotten to 46 for no loss in the first six overs of PowerPlay. Opener R. Kavin had hit six fours, three in the fifth over off Thamarai Kannan; a slap insolent, off M. Mohammed in the first over, was the best of the lot — the ball went square of the wicket on the off-side to ropes. Syed got his partner though — Hari Nishaanth, who had hit three fours on his part, was out leg before wicket.
In at number four, and five, N.S. Chaturved, and M. Lakshminarayanan didn't last long; while the former was bowled by Harish Kumar, the latter was caught short of his crease by Anirudh Sita Ram's throw from third man.
Yet, Aparajith (74, 39b, 2x4, 6x6), who was in at number three, held on, sourcing a few runs a partner until R. Rohith came in. The pair, then, added 67 runs off 23 balls for the unbroken seventh wicket partnership to get Thiruvallur to 170 for six.
Aparajith hit four sixes, and Rohith, two, in the last two overs that fetched 48 runs.
Aparajith is the league's leading run-scorer with 367 runs from five matches now.
The scores: VB Thiruvallur Veerans 170 for six in 20 overs (B. Aparajith 74, R. Kavin 31, R. Rohith 21) vs Lyca Kovai Kings.
Share this