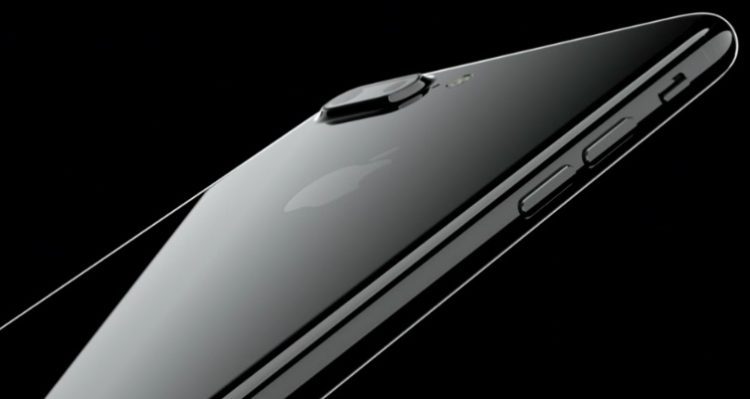 Yesterday, Apple launched a new iPhone. You might have heard about it. It's called the iPhone 7, and it's caused some controversy thanks to Apple's removal of the headphone jack.
We all know that China is a hugely important market for Apple. So how is China feeling about the new iPhone 7? It definitely has a lot of people talking, but the sentiment is not great. Just take a look at these popular comments from a Sina Tech article introducing the phone.
Guangdong commenter, 3,163 upvotes: "There's nothing special about it to attract followers of tech trends, in the end the iPhone has sunk to just being a regular phone."
Jiangsu commenter, 4,330 upvotes: "There's no way I'll ever buy an iPhone again. It lacks innovation, it lacks vision, it's just a fraud that's been made into a luxury product. What a joke, I've already been tricked so many times that I've become conscious and aware of it. Anyway, domestic smartphones are quite good."
Zhejiang commenter, 2,531 upvotes: "It can't compare to the camera on the Huawei P9. I firmly refuse to buy Apple and support Chinese products."
Elsewhere, the reaction has been similar. A Netease tech poll found that just 26 percent of its 40,000-plus respondents planned to buy the new iPhone at the current price (the phones start at US$808 in China thanks to the country's heavy import duties). And the comments are just as harsh on Netease articles:
Guangdong commenter, 2,328 upvotes: "There's nothing innovative anymore, you can tell just from glancing at the news that [Apple launches] aren't massive news these days."
Shandong commenter, 1,378 upvotes: "Nowadays Apple isn't like it used to be, you just don't feel that sense of excitement anymore. Now it's just a phone and that's it."
"Interestingly, the lack of a headphone jack doesn't seem to be bothering Chinese audiences"
Numerous commenters across all the sites I looked at pointed out that the iPhone 7 Plus's dual lens camera system is something that Huawei did first. Many commenters also complained that the protruding camera is ugly. One Netease comment with over 1,000 upvotes compared it to a wart.
The Huawei connection is one that's being touted quite heavily in Chinese social media and in the press. Most Chinese tech outlets have run several stories about the connections between the iPhone 7 and domestic handsets.
Not everybody's hating on Apple's new handset, though. Comments on Tencent news stories about the launch are quite a bit more sympathetic, even if they don't have the breathless have-to-buy-this tone that Apple launches tended to generate a few years ago. For example, the most popular comment on one Tencent iPhone article: "If you don't want to buy it then don't buy it. You don't need to bother to comment or criticize it, just buy whatever phone you want to buy. If you don't like it, just ignore it. If you're commenting on a phone, it should be because you bought it and you want to share what you don't like about it, not just people who don't own the phone spewing about how awful it is."
It's also worth pointing out that the lack of a headphone jack – which seems to be chief complaint about the phone in the West – doesn't seem to be bothering Chinese audiences nearly as much. I saw more complaints about the ugly camera and the overall lack of innovation than I saw comments about charging problems or the desire to plug in older headphones without an adapter.
So, how is the iPhone 7 going to do in China? As with any new Apple product, a spike in sales is almost inevitable, and given Apple's recently gloomy quarters in China, even a minor shot in the arm is sure to help. In the long term, I don't think the iPhone 7 is likely to go down as a major success in the Middle Kingdom, but the phone is too high-profile to be a total flop.
Share this