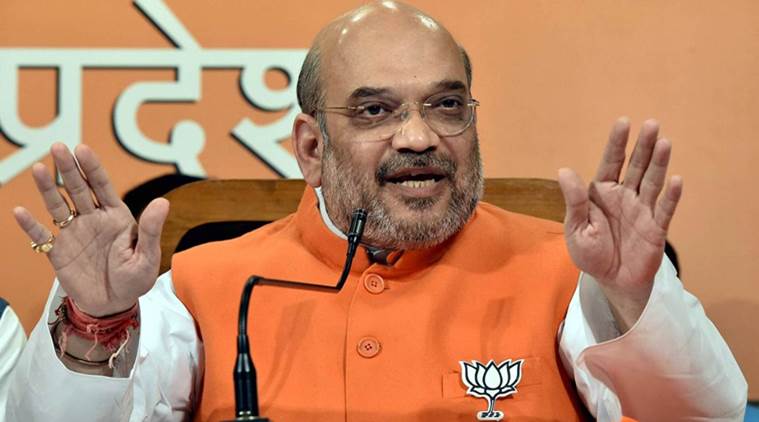 BJP President Amit Shah on Monday continued his tirade against Rahul Gandhi and Chief Minister Akhilesh Yadav, saying Uttar Pradesh was fed up with both of them. He said while one had upset his mother, the other had troubled his father. "People see on television these days that two yuvraj come in identical clothes. With one, his mother is upset, while with the other, father is troubled and the entire state is fed up with both of them," he said in an election rally here.
On Rahul questioning Prime Minister Narendra Modi as to what has he done in the past two-and-a-half years of his regime, Shah said "Rahul baba this is not Lok Sabha elections. This is UP elections. Ask your friend (Akhilesh) what he has done in past five years. He should give account of his work."
"Your (Rahul) 'Nana' (maternal grand father), 'Nani' (maternal grand mother), father and mother have run the governments, what have they done for the country?" Shah said. Attacking Rahul for asking what difference has Kashmir witnessed, Shah said his eyes had "italian goggles".
"Earlier Pakistan used to open and end the fire, now Indian soldiers end the fire by giving befitting reply," the BJP leader said, urging people to elect his party, so that the shock is felt in Italy.
Shah also highlighted promises made in BJP manifesto.
Share this